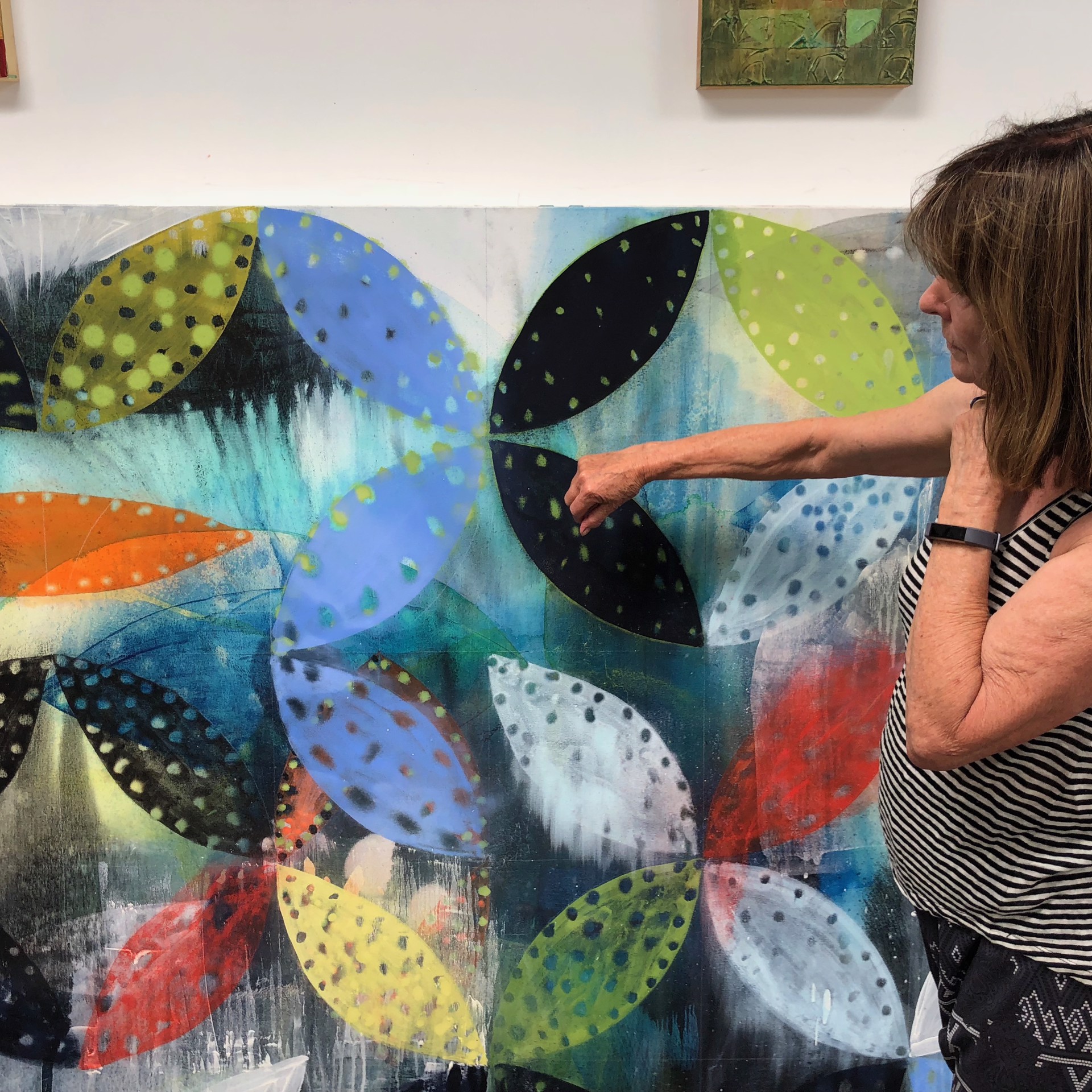 Drawing inspiration from the diametrically opposed color field and minimalist artists that charged the New York art scene in the 1970s, Thornycroft's work marries the empathic potential of lyrical color with the meditative balance of pattern and structure. The repetitive leaf patterns contrasted by the fluid, instinctual forms that permeate the oeuvre of artist Ann Thornycroft reflect the artist's perception of predictable and unpredictable relationships in nature. In Thornycroft's words, her work is "[a] response the world I live in, the natural world."
A proper English Brit and an Eldest Daughter, Ann Thornycroft's early dive into the art world was somewhat of a rebellion against the traditional and conventional expectations of a first-born Brit at the time. Despite constant nudges towards academia, the artist remained true to her passions and never veered far from the art world. After attending several art schools in London, Thornycroft leapt the Atlantic to New York, where she joined the experimental and free-form art scene before seeking a change of pace in Los Angeles. Today, Ann Thornycroft spends her time expanding her Los Angeles home studio, which she shares with her daughter, artist Ariel Dili, and her daughter's family.
An ever-passionate and prolific artist, Thornycroft's work has been displayed in solo exhibitions throughout California. Her art is also featured in the public collections of the Portland Art Museum, the Boise Art Museum, Disney Studios, and Pepsico among many others. From art school in England, to art scene in New York, to home art studio in California, Ann Thornycroft continues to live a life of art.
Read More