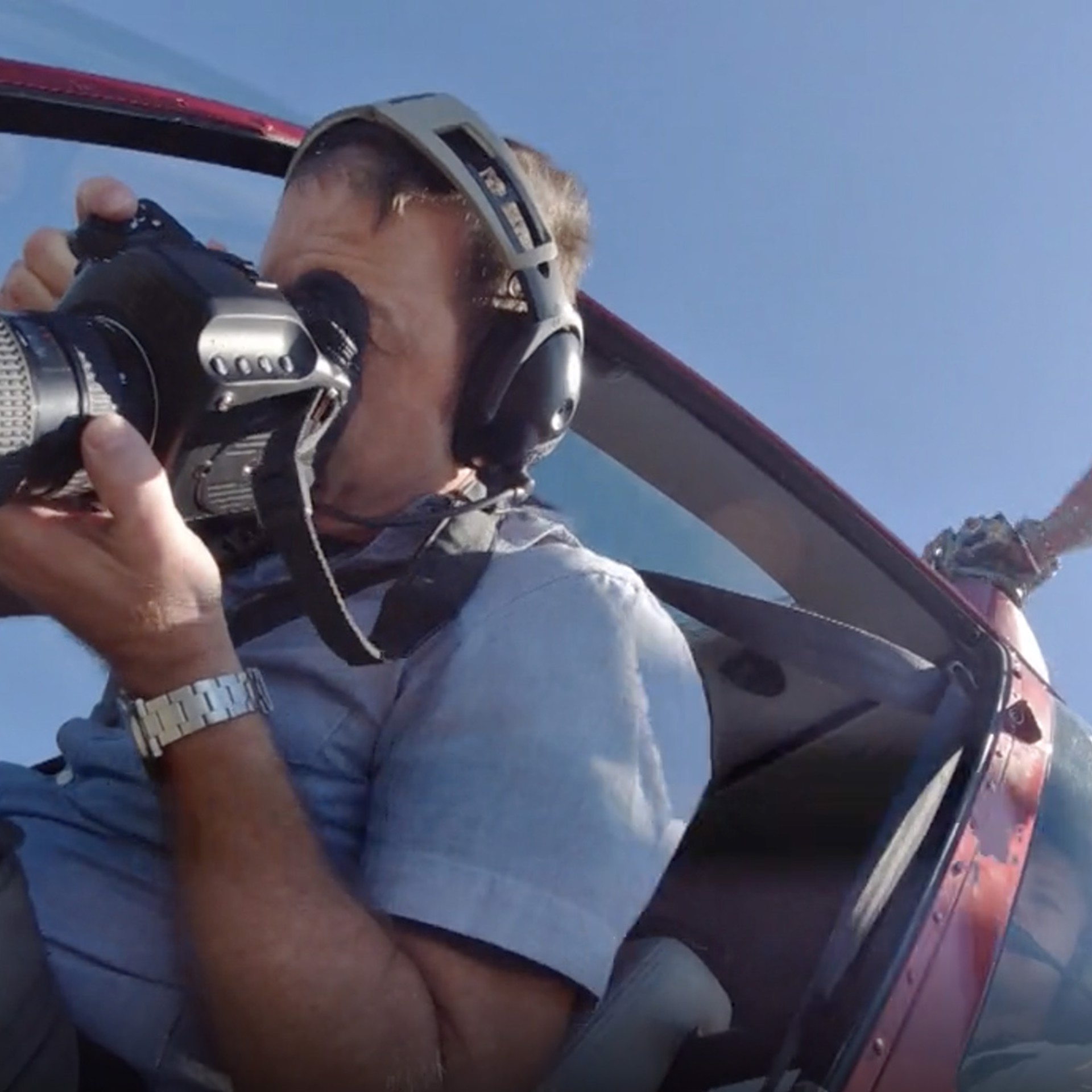 Aerial Views
Since 2010 Photographer Bernhard Lang is working on his project "Aerial Views". He takes aerial photos out of open doors of helicopters or other small aircrafts.
The Aerial Views project received numerous awards, such as 1st place at Sony World Photography 2015, 1st place International Photography Awards (ipa) 2015 and was nominated for Prix Pictet 2016.
Lang has had work published in Times Magazin, The Washington Post, The Guardian, CNN and Wired and has produced artistic content for Apple, Aston Martin, Carnival Cruiseline, Akris, ...
He's aiming to find interesting looking patterns and structures on the surface of our planet. He also takes particular interest in capturing images, that show the impact of human's activities on the nature and environment.
Lang's images free us from the bonds of gravity and allow us to take a more detached look at the world and our effect on it — both good and bad. It is this duality that lang is most interested in investigating through his work, the strange balance between beauty and destruction, and the ongoing struggle for symbiosis between human kind and the earth we inhabit.
He is using a medium formate camera to receive high-resolution files to be able to print large- scale photographs, and thereby to differ from the minor chip resolution of consumer drones.
Lang's work has been shown in several exhibitions worldwide, and his exclusively limited, museum quality Fine Art Prints are held in corporate and private collections.
The Aerial Views project received Awards:
2020 ND Awards 1ST Place Gold Star, STAHLWERK Series
2017 ND Awards 1ST Place Gold Star, Manila Overpopulation Series
2017 Gold Winner Graphis Photography Annual, Adria Series
2016 Nomination for Prix Pictet, Adria Series
2016 ND Nature Photographer Of The Year, ND Awards 1ST Place Gold Star, Circle Irrigation Series
2015 1ST Place of SONY WORLD PHOTOGRAPHY AWARDS in Professional Travel category of the world's largest photography competition for "Aerial Views Adria"
2015 1ST Place of International Photography Awards (ipa) in Fine Art - Abstract category for the winning entry "Aerial Views Mar del Plástico"
2015 Trierenberg Super Circuit, Goldmedal Kategorie "Seen from Above", Adria Series 2014 1ST Place Gold Star ND Awards London, in Category Architecture-Industrialfor "Aerial
Views Harbour"
2013 1ST One Eyeland Awards, category Architecture/Aerial for "Aerial Views Harbour"
Solo Exhibitions
2021 12.02. - 06.04. Ingolstadt, Germany, "bernhard lang _ mit abstand am schoensten" Exhibition in the urban area
2015 June – Augut at Galerie Liusa Wang in the centre of Paris, showing his series "Aerial Views Coal Mine".
His work was part of several group exhibitions, such as:
2019 Bend, Oregon, USA, High Desert Museum, "Fueling the Future/Energizando el Futuro", 2018 Bangkok, Art and Culture Centre, Beyond The Air We Breathe, Addressing Climate Change 2016 Mexico City , Chapultepec Park, Lucie Foundation at C40 Mayors Summit
2016 London, Getty Images Gallery, Exhibition "6x6"
2015 London, Somerset House, SONY WORLD PHOTOGRAPHY AWARDS 2015
2015 Berlin, Willy-Brandt-Haus, Sony World Photography Awards Exhibition
2015 Den Haag, Netherlands, The Mesdag Collection, Aerial Views Adria
...
The Works have been featured on numerous press releases, such as:
The Times Magazine The Guardian Washington Post Bloomberg Huffington Post FastCoExist
Wired
CNN Online Ignant
Zeit Magazin FAZ
Spiegel Online Stern, ...
Read More