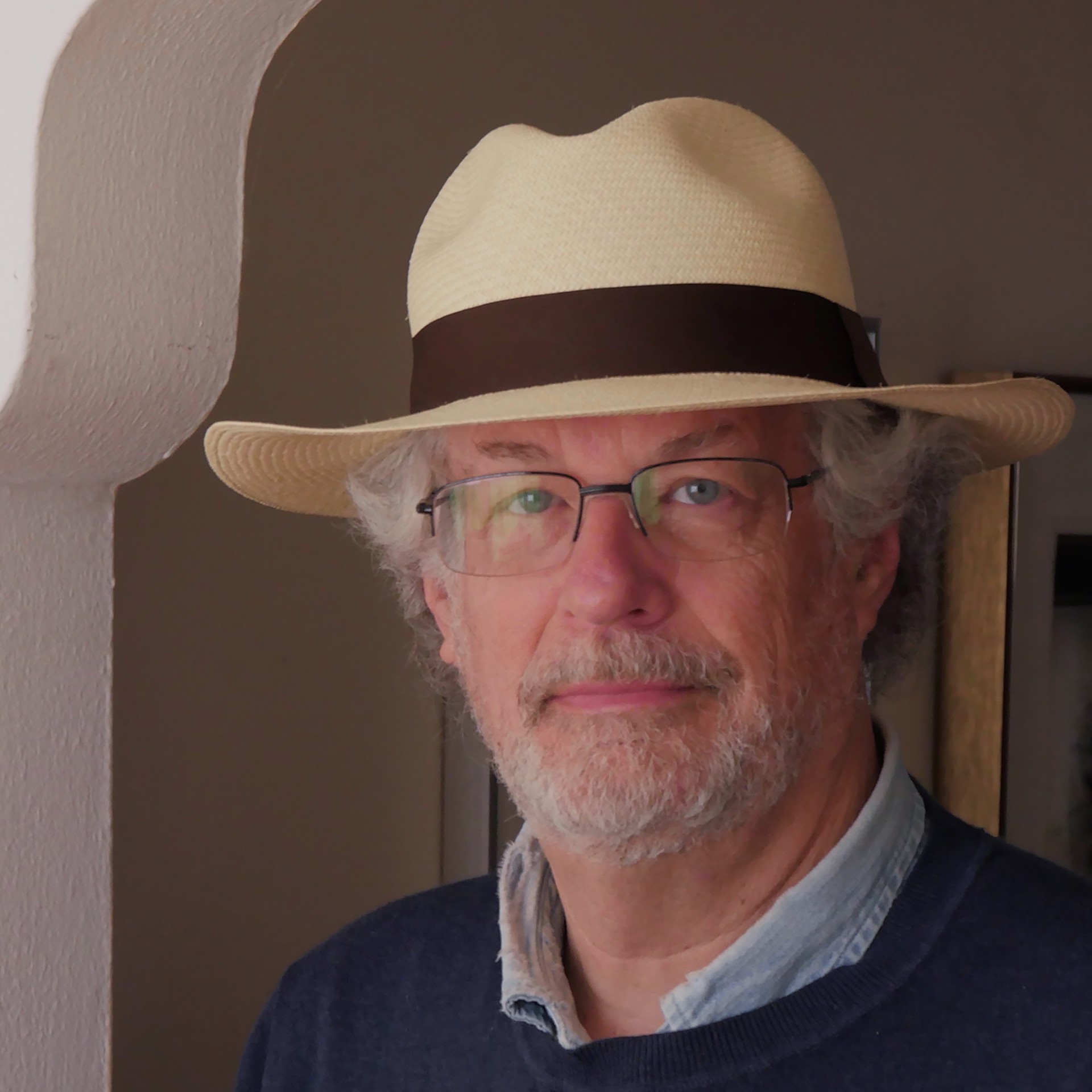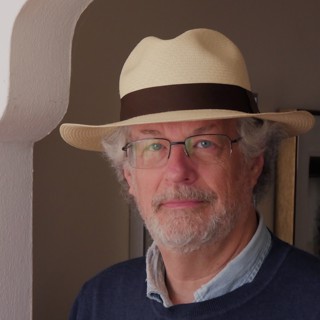 David Stroud was born in Berkeley, California, and spent his early childhood years in the rural Napa Valley of the 1950s. His interest in photography began as a teenager with a small home darkroom for 2 1/4" black and white contact prints.
His first college semester was spent aboard the Chapman University World Campus Afloat, during which he visited countries such as Japan, Thailand, India, Kenya, Senegal, and Spain. In his subsequent years at U.C. Santa Cruz, he studied art history under Mary Holmes as well as English Literature. After graduate work at the University of Kent in the U.K., he spent time in Rome, Paris, London, Amsterdam, and other centers of European art.
Back in the U.S., David established a darkroom and began work at Photography West Gallery in Carmel, California, which focused on classic West Coast photography. He became involved in the vibrant Carmel photography scene of the time, where acclaimed artists such as Ansel Adams, Morley Baer, Brett and Cole Weston, and younger photographers came together to exhibit and meet socially in galleries and arts organizations.
In Carmel, David took workshops and classes in the tradition of Edward Weston and was also inspired by a 35mm color photography teacher, Claudette Dibert. These influences later expanded to include John B. Greene, Hill & Adamson, Eugene Atget, Josef Sudek, Roy DeCarava, and others, as well as the color work of photographers known originally for their black and white images, such as Saul Leiter, Helen Levitt, and Andre Kertesz.
David also embarked on a series of studio painting and drawing classes that has continued to this day, informed by a deep interest in art history and contemporary art. He is particularly drawn to meditative work such as the late paintings of Monet, the drawings of Seurat, and the still-lifes of Giorgio Morandi, as well as the emotional penetration of Rembrandt, Edvard Munch, Jacob Lawrence, David Park, and others.
After moving to San Francisco in 1987, David began work as the in-house photographer at Hosfelt Gallery in San Francisco and New York, where he documented exhibitions by noted American and international artists, including Bruce Conner, Angelina Pwerle, William Wiley, and Jim Campbell.
He also provided photographic services for a variety of art-related commercial clients in the San Francisco Bay Area, including Misako Mitsui Fine Arts, Minnesota Street Projects, and the Mary Holmes Estate, as well as international art fairs held in San Francisco such as Untitled; Art Market; and Fog, Art and Design.
David has written extensively on photography, notably in monographs on Brett Weston, Paul Caponigro, Huntington Witherill, Roman Loranc, and others. He has exhibited regionally and self-published numerous online photography books. His work is in private and corporate collections.
Read More