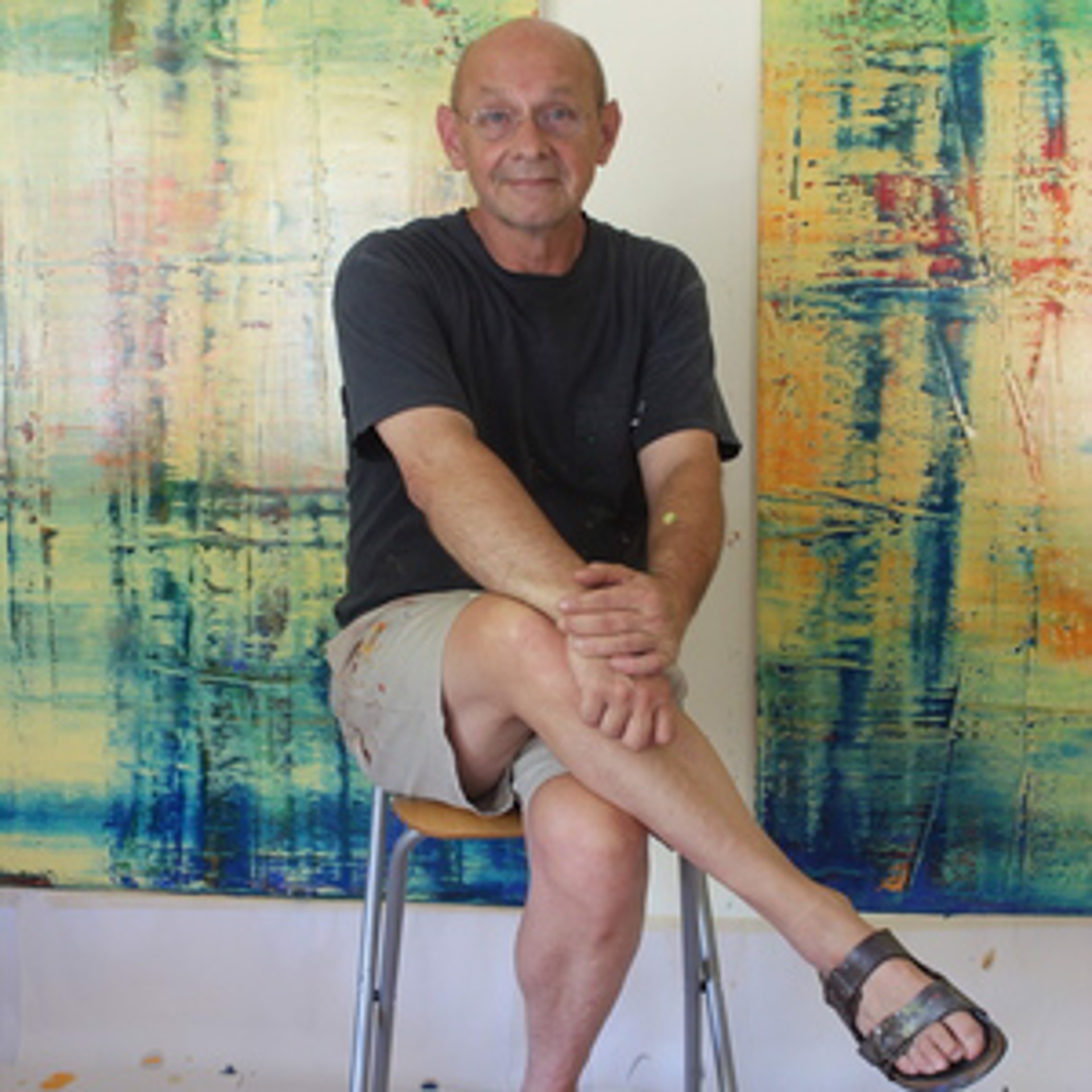 Harry Moody's artistic journey is steeped in a rich legacy of formal training and diverse roles within the art world. His artistic education commenced at the renowned Frankfurt Stadel Fine Art Academy in Frankfurt, Germany, where he specialized in Free Painting under the mentorship of distinguished artists, notably Joseph Beuys. In 1986, a pivotal encounter at the Stadel Academy with the eminent Professor Gerhard Richter left an indelible mark on his artistic trajectory.
Throughout his extensive career in the arts, Harry Moody has donned various hats, serving as a Fine Arts Dealer, Gallery Owner, and holding membership in CINOA. He has also excelled as an Appraiser, Conserver/Restorer, and actively participated in prestigious Art Fairs in Maastricht, Koln, Munchen, and Frankfurt. Beyond this, he has lent his expertise as an author and art critic for Art-i-fact, acting as a freelance curator for esteemed institutions such as the Bellvue Art Museum in Seattle and the Ukai Museum in Tokyo. Harry Moody's art advocacy extended to his role on the Board of Trustees at the Seattle Fine Art Academy.
Throughout his illustrious professional journey, Harry Moody has consistently engaged in profound dialogues surrounding artistic ideals and the imperative of self-expression in the realm of art. His work has graced renowned institutions like the Stadel Museum in Frankfurt and the Landes Museum in Wiesbaden, among others. Currently, his abstract creations are represented by the Fresh Paint Art Gallery in Culver City, LA, the William Turner Gallery in Santa Monica, and TKO Art, LLC in Irvine, CA. He is also affiliated with the Pasadena Society of Artists in Pasadena, CA, and the Abstract Artist Gallery USA.
Harry Moody's artistic contributions have found their way into both public institutions and private collections, solidifying his enduring impact on the art world. His abstract paintings were notably featured in the "Abstract America" collection for Saatchi Online, curated by Rebecca Wilson, a Director at the Saatchi Gallery in London, further underscoring his prominence in the global art scene.
Read More