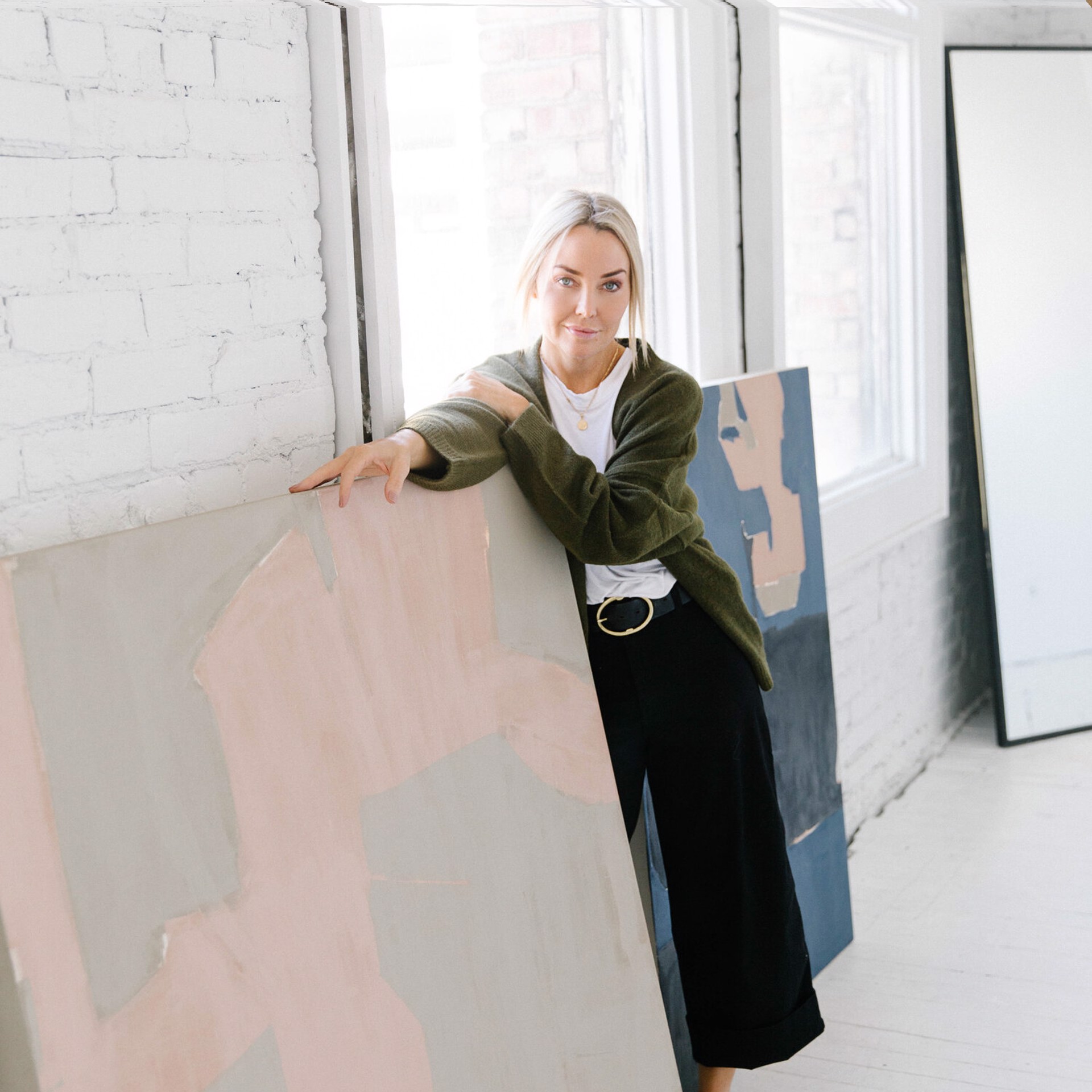 Holly Addi (born 1973, SLC, Utah, United States) is an artist renowned for her exquisite paintings and captivating mixed media creations. She defies established norms and cultural narratives by seamlessly incorporating everyday, recognizable elements into her artworks, inviting discerning art collectors to embark on a journey of rediscovery.
Addi's artistic oeuvre elegantly engages with the architectural and elemental facets of existence, from the pulsating vitality of energy to the expansive vistas of space and landscapes. Her creations radiate a playful and vibrant spirit, inviting collectors to witness the world through a lens of boundless creativity and imagination.
Her canvases come alive as a dynamic tapestry, redefining the very essence of 'public space' with a vivacious flourish. Her art exudes a joie de vivre, a lively celebration of life's spontaneous and extraordinary moments, all while pushing the boundaries of artistic expression.
Addi's abstract approach to her craft weaves intricate narratives, akin to an eloquent symphony, masterfully conducted through a fusion of rules and exceptions. Her creations beckon collectors to partake in an exhilarating odyssey of self-discovery and intellectual exploration.
Read More