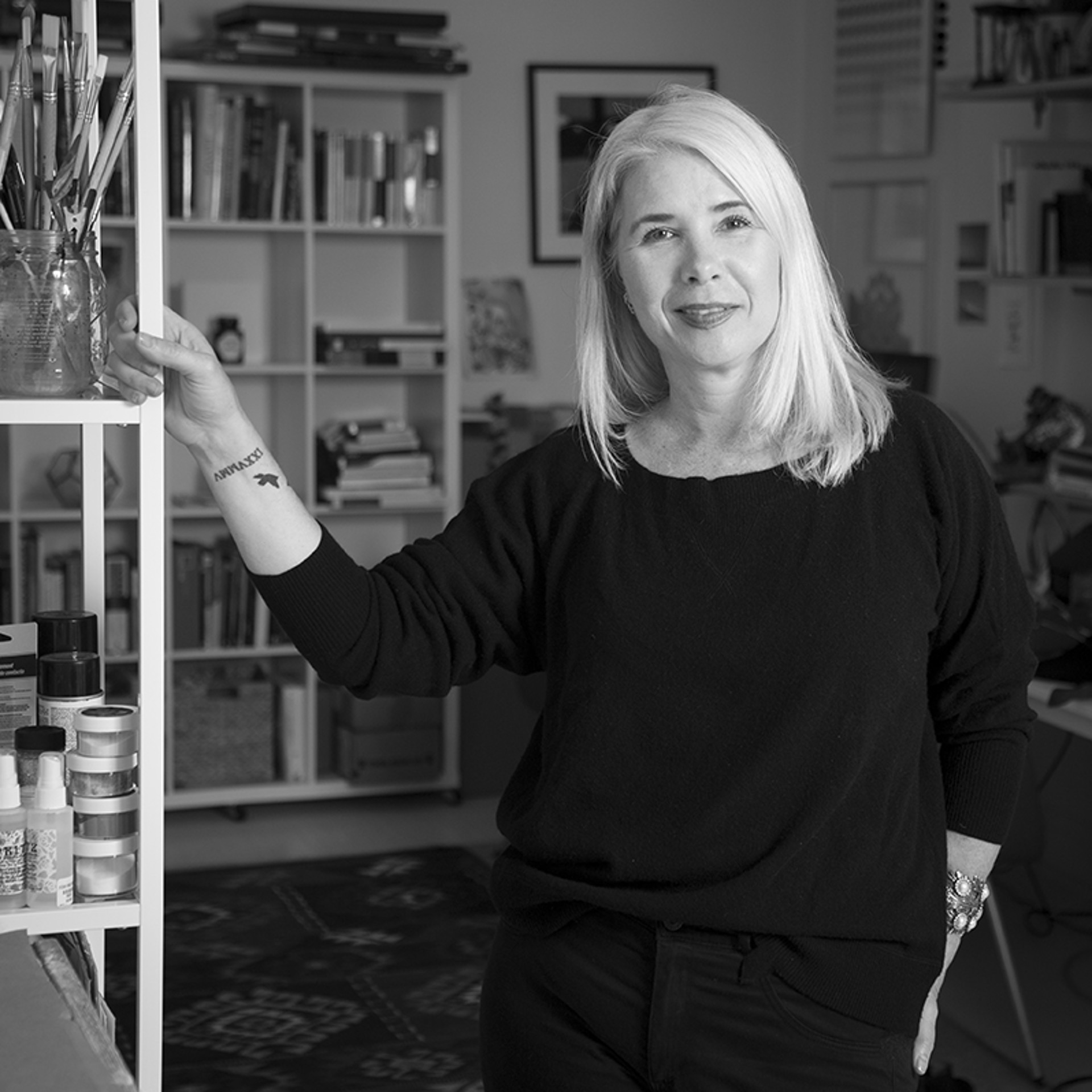 MAGGIE MEINERS (b.1972, Chicago) Maggie Meiners is an artist who uses cultural artifacts, media and iconography to talk about experiences with the purpose of leveraging her personal portrayal rather than the prevailing cultural narrative. Through the lens of humor, feminism and various mediums she engages in self analysis and critique to arrive at a truthful and authentic version of herself. Born and raised outside of Chicago, she holds a BA in Cultural Anthropology from University of Colorado-Boulder, a Masters in Education from De Paul University in Chicago and will receive her MFA from Maine Media College in May 2021.
In 2016, Maggie debuted her series, ​Revisiting Rockwell, i​ n a solo exhibition at Anne Loucks Gallery in Glencoe, IL. In 2017 the work was featured in a solo exhibition at the Butler Institute of American Art in Youngstown, OH and traveled to other venues nationally and internationally. In February 2021, ​Revisiting Rockwell ​will be exhibited at the Montclair Art Museum in Montclair, NJ. Maggie's art has been widely exhibited and remains in the permanent collections of the Illinois Institute of Art, Wheaton College, Harrison Street Lofts, Fragomen, Del Rey, Bernsen & Loewy, LLP and numerous private collections. In addition, her work was on loan at the American Embassy in Uruguay from 2016-2019.
In April 2019, Maggie's first film, ​The Little Black Dress, ​was nominated for Best Mobile Short at the Indie Shorts Fest (Los Angeles International Film Festival) and is an Official Selection in The International Women's Film Festival and the LA Neo Noir Film Festival, as well. Maggie had her first solo exhibition in 2005 at The Union League Club of Chicago-- one of the most esteemed private collectors of art in the country and is represented by the Anne Loucks Gallery in Glencoe IL.
Read More