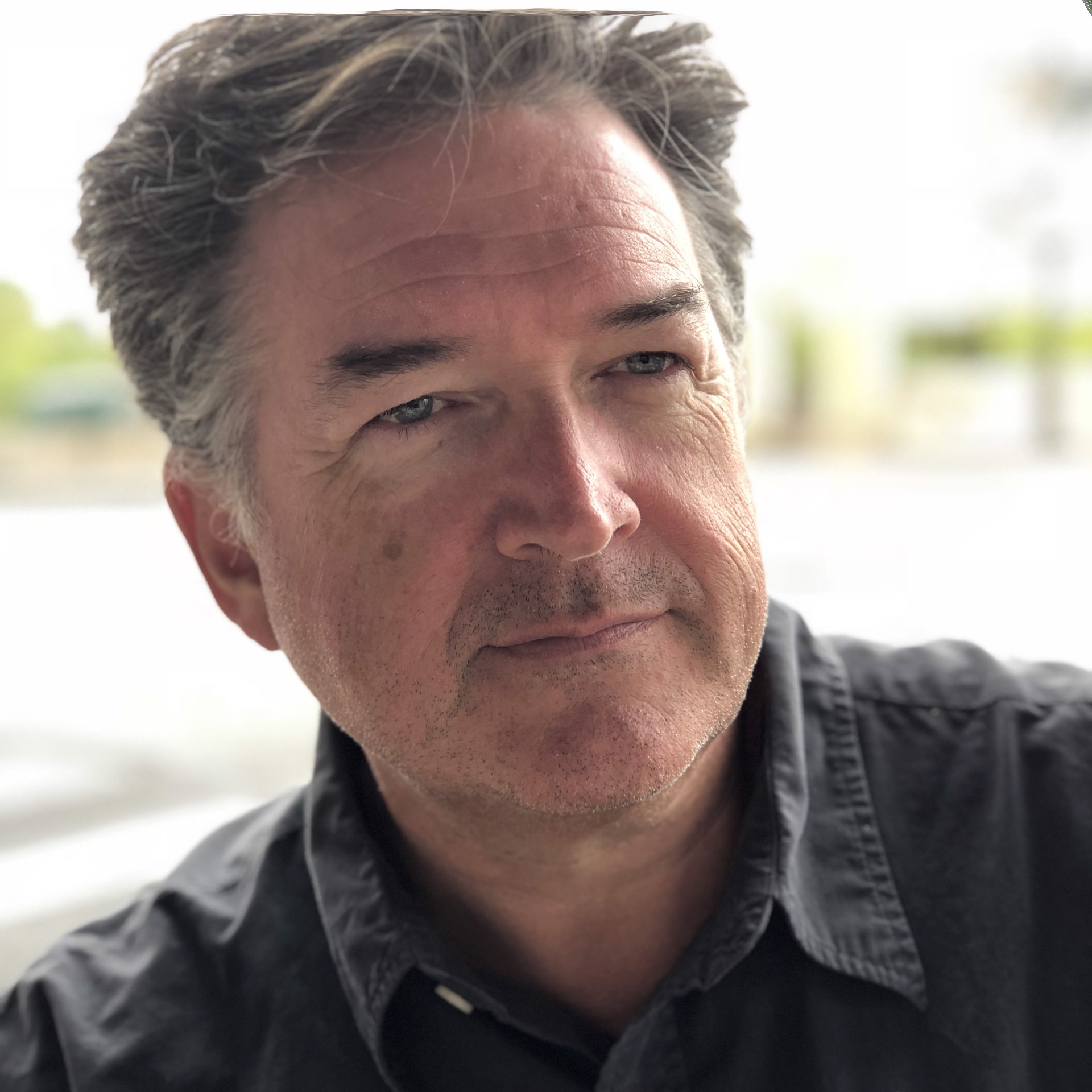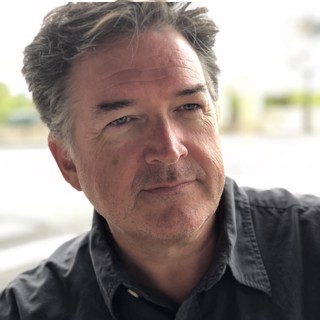 With an understanding of color born of intense theoretical practice and relentless experimentation, painter Matthew Langley creates pieces defined by meticulously painted straight lines in harmonizing colors and juxtaposing transparencies. The thoughtfully selected hues, opacities, and widths of each individual line coalesce in a rhythmic composition that seems to inhale with each step closer and exhale with each step away. Contributing to the inviting nature of Langley's paintings are their titles, or "shorthand poetry," which offer viewers an additional point of connection and accentuate the intellectual robustness of the work. Langley's current identifiable style is the product of an experimental "snow day" that the artist allowed himself in 2014. Leaving behind a well-loved portfolio of geometric grids in thick swathes of oil paint, Langley progressed into the layered and aligned brushstrokes in acrylic that typify the artist's oeuvre today.
Raised in a suburban area of Alexandria, Virginia, Langley discovered his passion for art early on in his freshman year of high school. He later attended the Corcoran School of Art, where he studied under artists Gene Davis and William Christenberry and had a student studio of his own. But it was not until 2008 – after a decade of "doing every stupid thing possible, seeing every kind of band, and going to every kind of night club" and a few years working as a graphic designer – that Matthew Langley committed himself to his art full time. Today, the artist can be found working in his studio into the wee hours of the morning, or – during his spare time out of the studio –
indulging in light reads like The Secret Lives of Colour by Kassia St Clair, Color: A Natural History of the Palette by Victoria Finlay, and The White Book by Han Kang.
A consistently prolific artist, Matthew Langley's exhibition history includes solo and two-person shows in New York, Virginia, Washington DC, and Baltimore. His work resides in the public collections of the US State Department, The Conrad Hotel in Washington DC, Saks Fifth Avenue, and the International Museum of Collage among others. Additionally, Langley and his art have been profiled in The Washington Post, Wall Street International, Black Book, National Public Radio, and Better Homes and Gardens. Matthew Langley continues to enjoy the intellectual stimulation and creative energy of a life well-steeped in art.
Read More