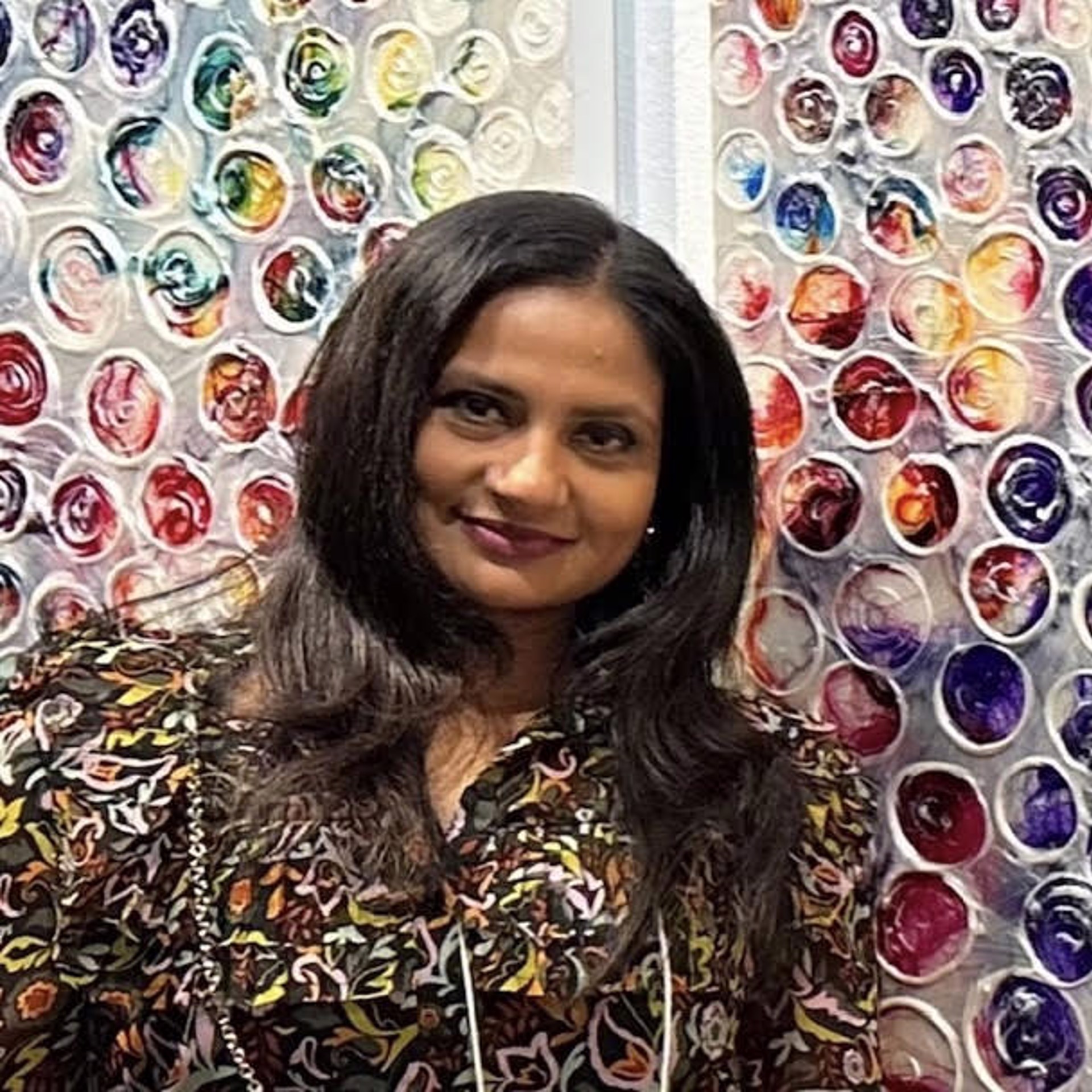 Born in Bangalore, India in 1974, Uma Rani Iyli's studio practice has been based in the San
Francisco Bay Area since 1996. She received her foundation art education at the College of Fine
Arts, Bangalore. At the age of twenty-one, she moved to the United States and continued her
studies at California College of Arts graduating in 2003 with a BFA in Sculpture. Over the past
few years, Uma's career has launched with various nationwide exhibitions including the New
York Chelsea based JanKossens Gallery and Marin Museum of Contemporary Art. In 2018,
Uma's work was featured by the Zellerbach Foundation, highlighted with an interview in Under
The Radar contemporary artists by ArtSlant, and launched for the first time at Miami Scope Art
Fair. In 2019, her work was recognized with a nomination for the TOSA Award by Minnesota
Street Project, the SECA award by the SFMOMA, and featured in the exhibition "Woven
Stories" at the Lancaster Museum of Art and History. In 2020, her work was included in The
de Young Open Exhibition at the De Young Museum in San Francisco. In 2021, Uma completed
her largest corporate permanent installation commissioned by the Meta Open Arts Program for
their Fremont, California location. Her fiber work was also recognized with Juror's Choice
Awards by Kelsey Marie Issel, Arts Program Consultant & Co-founder of She Bends, and Justin
Hoover, The Executive Director of Chinese Historical Society of America, through ArtSpan's
2021 Open Studios Exhibition at SOMArts in San Francisco. In 2023 her fiber work received
Juror's Choice Exhibition Award by Renee Cyla Villasenor, Programs Manager & Curatorial
Associate at ICA SF, through Left Coast Annual Juried Exhibition, Sanchez Art Center, Pacifica, CA.
Uma's work has been selected for 2023 de Young Open Exhibition at the De Young Museum in
San Francisco.
Uma maintains two studios, one in San Francisco at Dogpatch Collective and another in Los Angeles
Read More