Art for the Mountain Home
10/4/2021
Art for the mountain home
It's almost that time of year again – the time for waking early to be the first on the lift, for bundling up in our sturdiest winter gear, for snuggling around a fire with aprés ski bubbles and hot chocolate. It's almost time to head back to the mountains, back to our cabins.
As we prepare to stowe away in winter abodes for the ski season, we're reconsidering the traditional – and, dare we say – stale decor typically associated with mountain cabins. Ready to venture beyond the wood tree carving and the pair of antlers? Ready to advance to Cabin-Porn-level design prowess?
As we swoon over the work of Jay Jeffers, read on for our top tips on how to furnish your cabin with art that's less "I'm tired" and more "Let's hit the slopes!"
1. balance rustic and elegant elements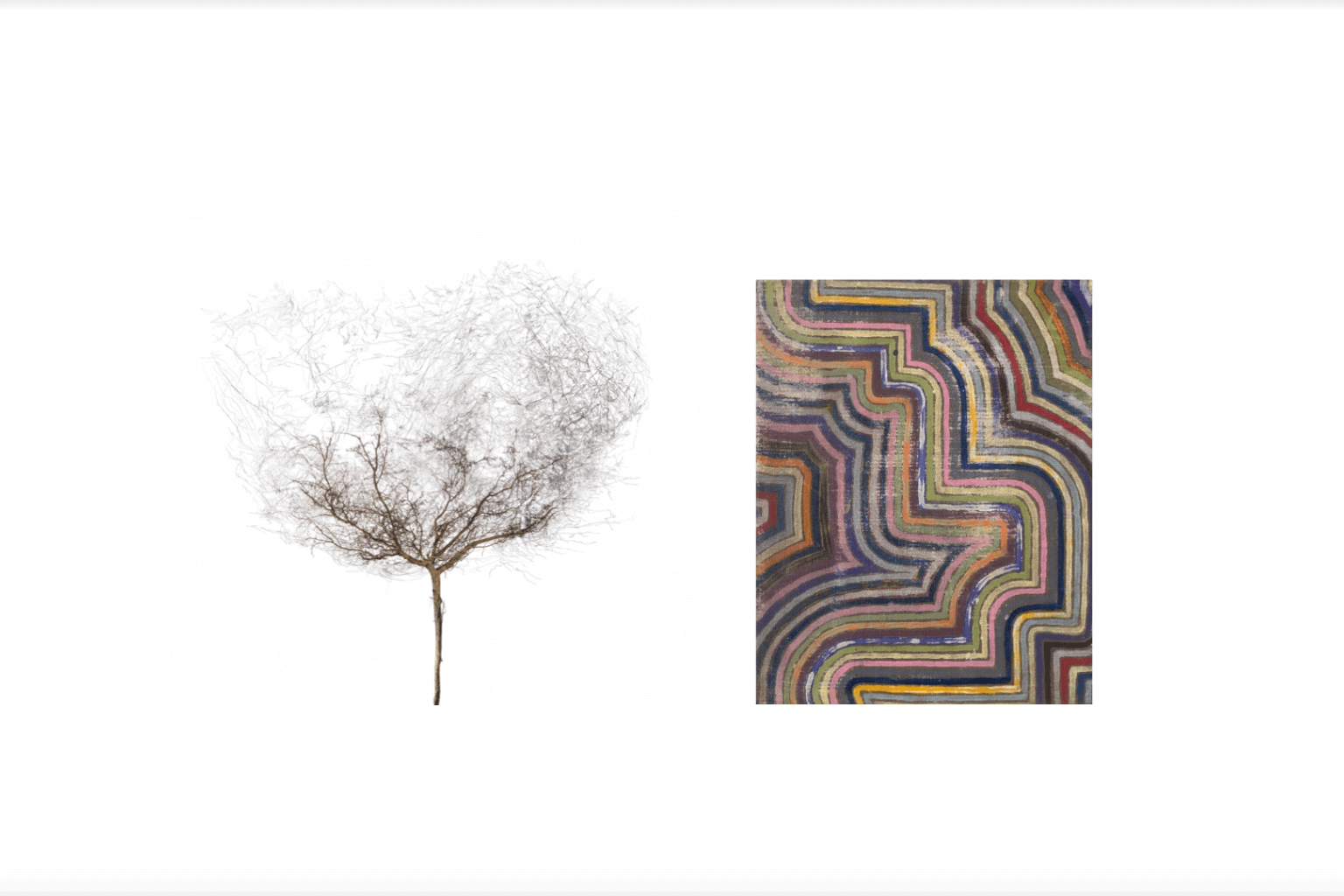 A cabin in the mountains may not be the place for stuffy or posh art, but that doesn't mean it should be purely rugged and rural either. Balancing rustic and elegant elements creates alluring and intriguing juxtaposition. Consider placing organic or realistic works, like Aborescence XV by Bertrand Flachot (above left) near contemporary abstract pieces, like Doing Lines #4 by Randy Colosky (above right).
2. invite the outdoors in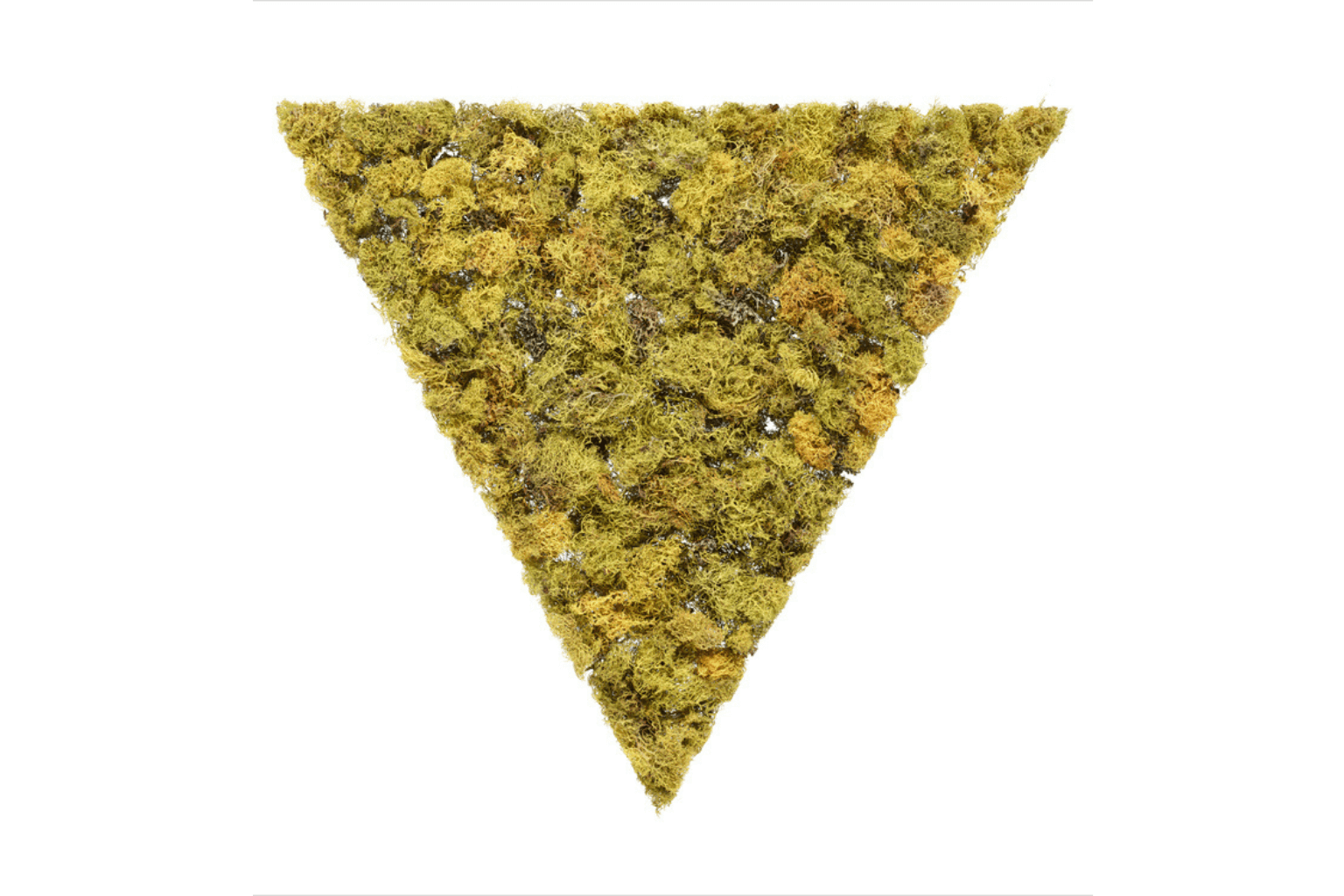 Yes, antlers are one way to bring the outdoors in. But have you considered: moss? Unexpected and unconventional, Perfect Moss 2 by Stephen Galloway (pictured above) creates intrigue and complexity through the paradoxical assemblage of organic moss in a sharply geometric shape.
3. play with angles, light, and shadows
The peaks and valleys of mountainous landscapes cast an ever-evolving kaleidoscope of shadows – forming abstract compositions of their own. Consider how you can incorporate, reflect, or complement these natural design elements in the artwork you display. For example, the interplay of light and dark organic shapes in Vekk by Holly Addi(pictured above)imitate the contrasting shadows and sunbeams characteristic of alpine scenery.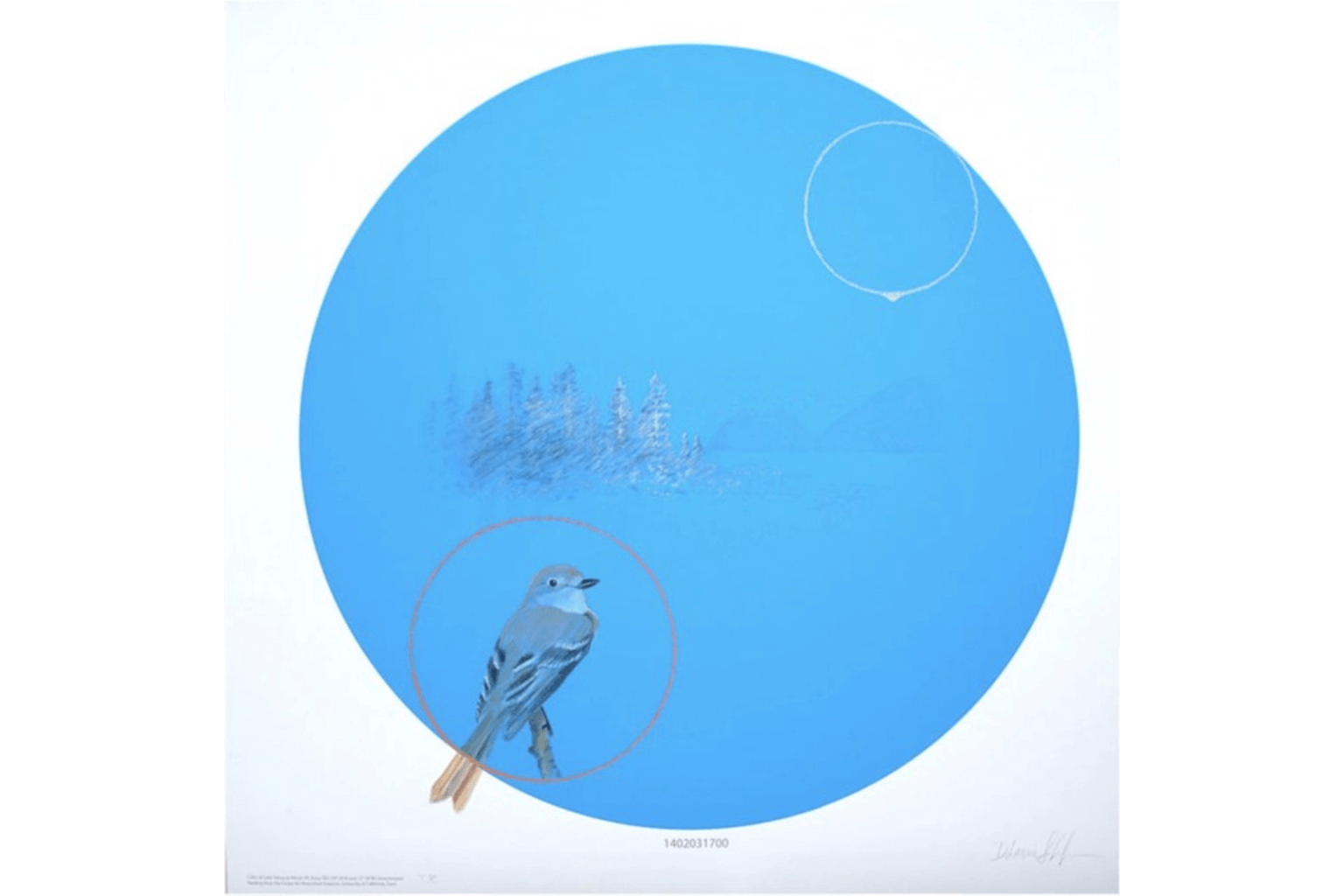 With each year that passes, we find ourselves more and more appreciative of the natural environment that makes our cabins so special – and increasingly more aware of the dire need to protect it. Art has the power not only to capture, but also to communicate important stories and messages. Why not hang art in your cabin that has an environmentally conscious narrative? 1402031700 by Deborah Schafer (pictured above)is part of the artist's Tahoe Series, which draws attention to the changing color of Lake Tahoe as a result of increased human interference with the surrounding nature.
5. a picture is worth a thousand words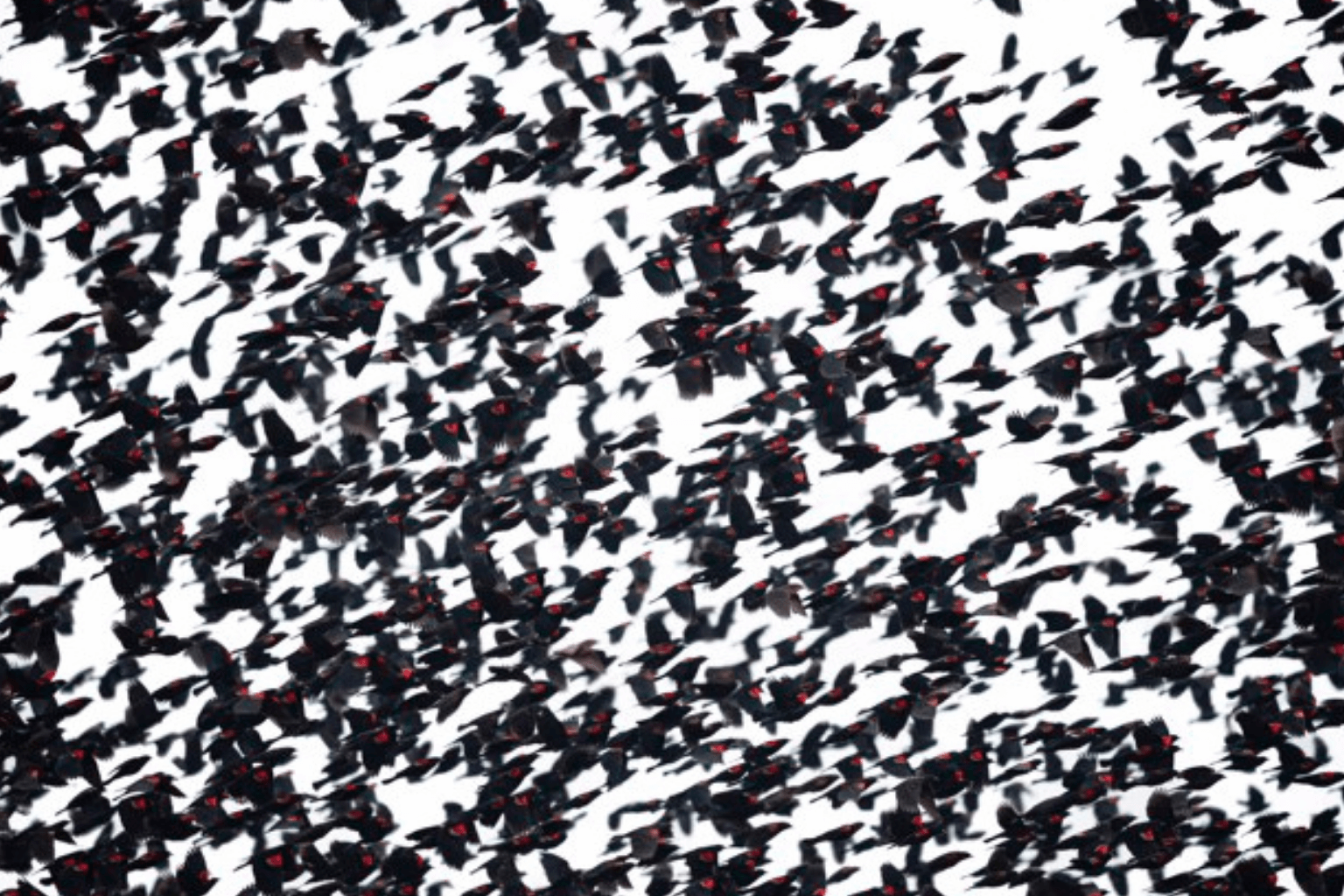 Pay tribute to the beauty of the natural environment through incorporating photographs from a local photographer into your interior design. The unadulterated artistry of the mountains is witnessed just by looking out the window, so look for photography that goes beyond the obvious. Murmur Two, by Sharon Beals, captures a stunning moment in nature that the lay observer might miss.
6. consider texture and material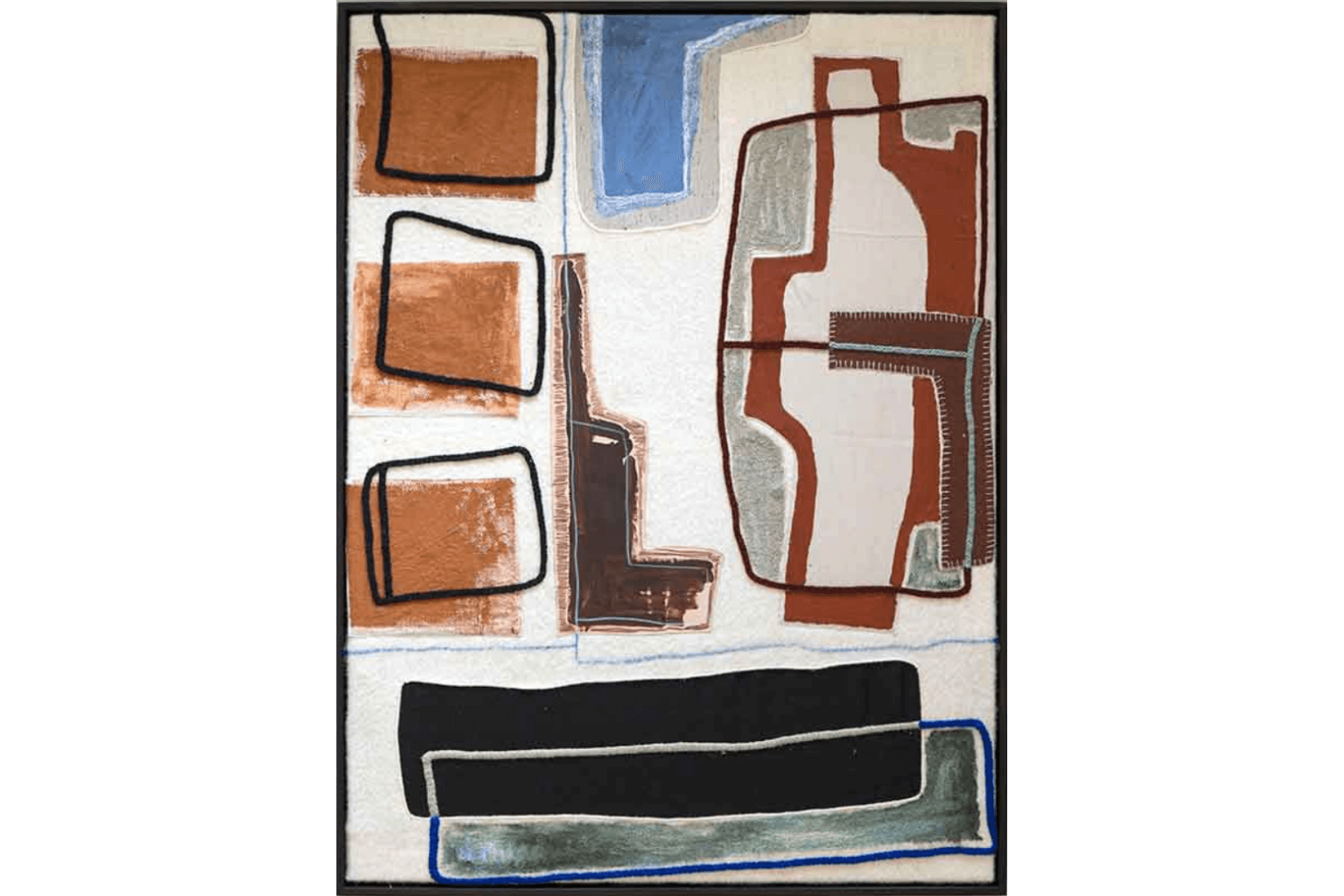 Trees, lakes, rock formations, and pastures add aesthetically intriguing texture to mountain scenery. Consider how you can incorporate art that complements the natural textural play of the outdoors. For example, Faris by Laurence Leenaert (pictured above)invokes different materials – wool, pastel, canvas – to create a visually arresting artistic landscape.
Whether in Tahoe, Telluride, Sun Valley, or Steamboat, mountain cabins are spaces for both relaxation and excitement. The art you hang can help to accentuate those feelings and experiences, so take the extra time to thoughtfully consider your design approach. Of course, we are always more than happy to lend our artistic perspective (and are currently working on incorporating more art into our own cozy cabins). Don't hesitate to contact us for personalized assistance furnishing your mountain abode.
Looking for more ideas and inspiration on how to incorporate art into you home? Read our post on Art for the Beach House.